Careers
We Want You on Our Team!
We're looking for Technicians and Customer Service Superstars to join our team.
No experience needed
.
Career Progression
Employee Discounts
Performance Rewards
Wellbeing Program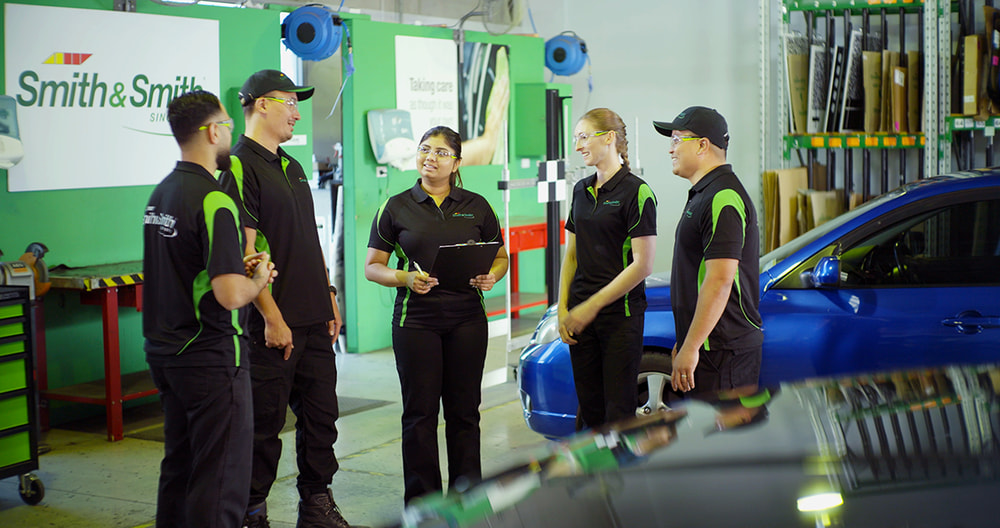 Team member benefits
We are committed to providing a positive work culture where our team members are valued, supported and actively recognised for their achievements. Our team members proudly reflect our values of Driven, Caring, Collaborative and Genuine, to make a difference to our customer's experiences from the initial contact to job completion.
Become part of our team and join us on our journey to 'make a difference with real care'.
Wellbeing Fund

B4ME – REWARDS, RECOGNITION AND WELLBEING PROGRAMME

● Reward & Recognition – Through our rewards and recognition programmes we celebrate and recognise team members who strive to go 'above and beyond' and, in doing so, live and demonstrate our values. Our people are actively recognised through manager awards, peer to peer e-cards and messages, REACH and annual awards.
● Wellbeing Programme – Through our B4Me platform we provide education, support and tools to help you live a healthier and happier life, because your wellbeing matters!

Discounts

We know every cent counts, so when you join the team, you will have access to a wide range of discounts through our rewards platform with access to over 70+ New Zealand businesses. Not only can you access discounts, but through our rewards programme, you can gain points to spend.
Training and Development

At Smith&Smith® we invest heavily in our people. We will provide you with the training and development you need to give you the skills to reach your full potential. You will have access to a wide range of online learning, formal training, and career development.

Our technicians get to work with state of the art tools designed especially for vehicle glass repair and replacement that only we have access to!
Growth and Opportunities

We keep in touch with our team members on a regular basis to assess their skills, experience and aspirations. We will work with you to help you reach and achieve your goals. We support and promote succession plans that help get our people to where they want to be. Our company structure allows room for plenty of growth, and we recognise that opportunities may exist in other teams and/or regions so transfers are always a possibility.

Being part of the Belron group brings its bonuses as you can access jobs not just locally but internationally as well.
Health Insurance

We offer all permanent team members a fully subsidised Health Essentials Health Insurance package with Southern Cross and our Southern Cross work scheme also entitles team members to reduced health insurance premiums on other plans.
Additional Leave Benefits

• Birthday Leave – All team members receive a day's paid leave in their birthday month to take time out and celebrate any way they choose.
• Parental Support Leave – We offer our new parents 10 days paid leave to spend time attending appointments or just take time out to bond as a new family.
• Volunteers Leave – We allow time for you to go out and support your community with a day's leave to contribute to your community is some small way.
Smith&Smith® is a values-driven business and we're committed to our purpose of making a difference with real care for our customers, people and society.
We know our people are a key part of our success and are at the heart of everything we do. We're committed to providing you with opportunities to grow and be your best. We have an honest and open working culture and our people add value through the knowledge, skills and services they bring.
Who you are is important to us. We welcome diversity as an opportunity to grow our teams and are keen to support people of all gender identities, ages, ethnicities, sexual orientations, religions, and disabilities/abilities. We want Smith&Smith® to be a place where you can bring your whole self to work, and we welcome applicants with a broad range of relevant experience.