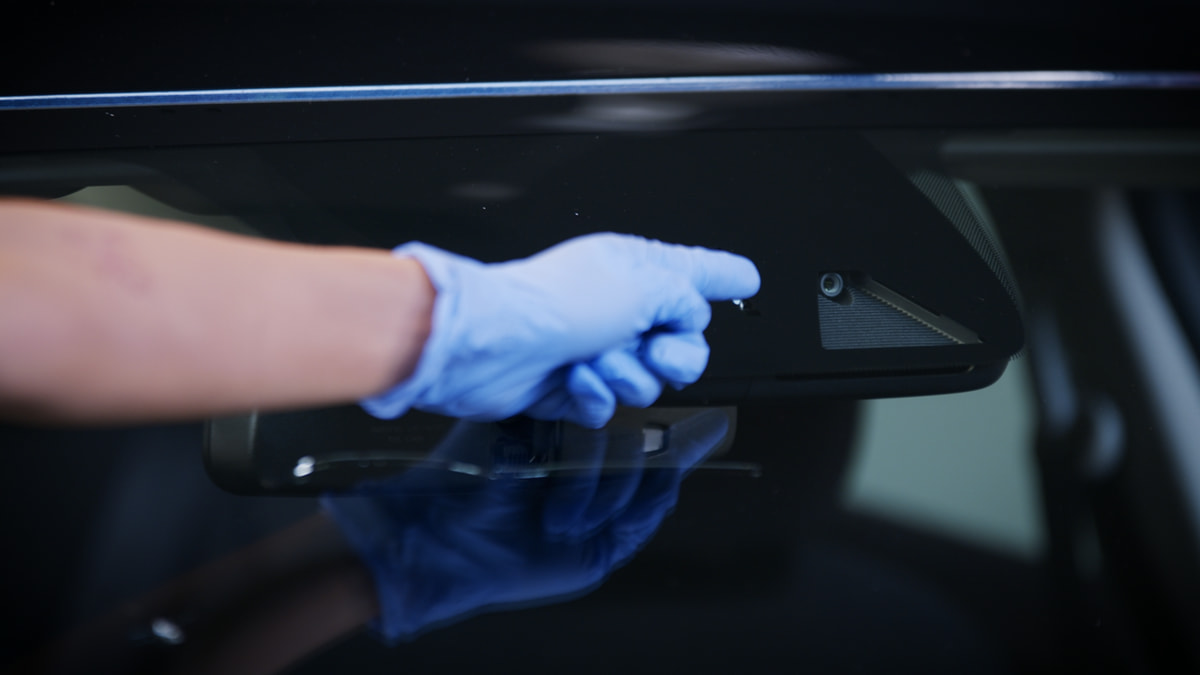 Windscreen camera recalibration
As cars evolve and technology plays a bigger role, more safety features are being integrated onto their windscreens. One of those safety features is a forward-facing camera mounted on or around the windscreen.
In some cars, this camera works with the safety system to warn you if you're drifting across lanes, automatically slow down if you're getting too close to another vehicle and even emergency brake if something or someone is suddenly in your path.
If your vehicle has a camera mounted on the windscreen it may need to be recalibrated after a windscreen replacement. Specialised tools and training are required to be able to recalibrate safety system cameras so it's critical that you only trust an expert. If the camera is a few millimetres out, it may not function as the manufacturer intended, which could increase the risk of collision.
At Smith&Smith® we have invested heavily into the tools and training required to be able to recalibrate safety system cameras because we believe in helping to keep Kiwis safe on the road.
The workmanship on all our vehicle glass installations is guaranteed nationwide for the lifetime of your vehicle. View our workmanship guarantee.
Only trust an expert
Vehicle manufacturers often recommend that, following a windscreen replacement, the onboard safety system is recalibrated to ensure that the camera's line of sight is working as it should. At Smith&Smith®, your safety on the road is important to us, meaning that the vehicle manufacturers' assertion that a recalibration is mandatory cannot be ignored. We recognise the growing need within the New Zealand market and the importance of safety when replacing Advanced Driver Assistance System (ADAS) enabled windscreens. Smith&Smith® has partnered with Bosch, a leader in the automotive industry and a manufacturer of recalibration tools, to offer recalibration services to our customers.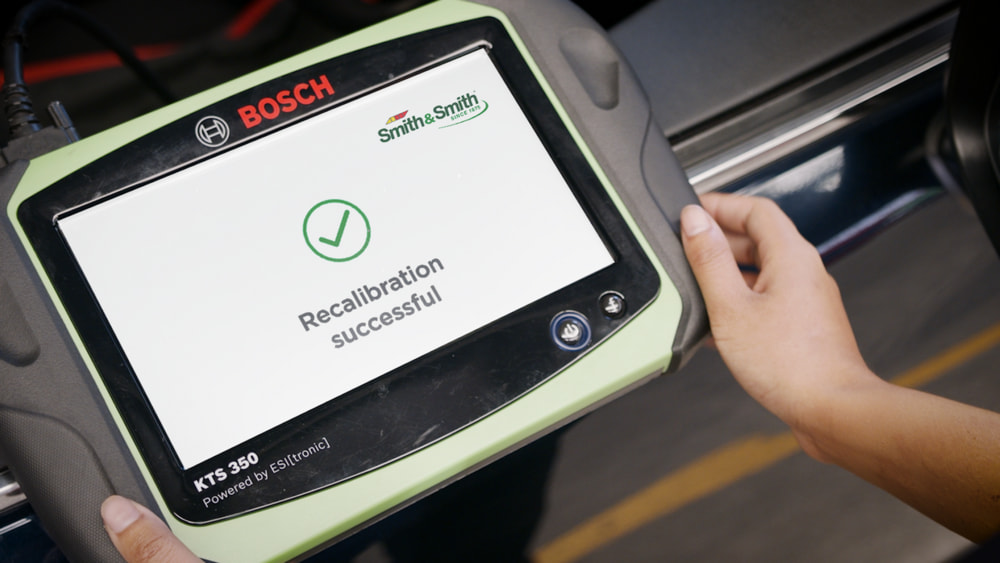 Preparing For Your Windscreen Recalibration Appointment
Before your appointment, please ensure that:
Your petrol tank is at least three quarters full.
There is nothing heavy in the vehicle unless it is a trade vehicle (for example; Builder / Plumber / Mechanic), in which case please leave in as much equipment as you would usually carry.
The original wheels (or the equivalent size) are on the vehicle and the vehicle does not have lowered or raised suspension.
Please watch the video for further information.
Does my vehicle need a recalibration?

It is important to know if your vehicle is fitted with a forward facing camera on the windscreen because the safety system might need to be recalibrated following a windscreen replacement (depending on the manufacturer's instruction).

Smith&Smith® can easily identify if your car has a camera connected to the windscreen by speaking with you.
Can Smith&Smith® recalibrate my forward facing windscreen camera?

Yes, we can.

We now offer recalibration for many vehicle types with our specialised tools.

For some vehicle models where the Smith&Smith® system is not yet available, we have relationships with many car manufacturer dealerships so that we can arrange the recalibration on your behalf.
Why do we recalibrate your car's safety camera?

It is recommended by most vehicle manufacturers that after replacing your windscreen, the camera should be recalibrated to ensure the safety system is operating with the precision that the safety system requires.

This is because there is a possibility of misalignment of the camera. The technician fitting your windscreen must ensure correct recalibration is carried out so that the camera has the right view of the road ahead to ensure the onboard safety system continues to work as the manufacturer intended.

Recalibration requires specialist tools and training so it's important that you only trust an expert to repair or replace your car's windscreen.
What do I need to know before my recalibration appointment?

There are a few things you should know in preparation for your recalibration appointment.

If your vehicle has any modifications, such as larger/wider wheels, altered suspension or modified bodywork, please advise us at the time of making your booking. This is because the vehicle may require a special treatment.
We will perform the recalibration once the windscreen has been replaced. This means that we may need your car for a full day to complete the process.
Your fuel tank should be at least three quarters full.
If you've modified your vehicle, we require the original wheels, or the equivalent size, to be on the vehicle.
The vehicle should not have lowered or raised suspension, as this can affect the calibration
There should be nothing heavy in the car, unless your vehicle is a trade vehicle like those used by builders or plumbers. If it is, leave in as much equipment as you would normally carry.

If you have any questions about your recalibration appointment, we'll be here to help. Just give us a call and one of our experts can answer any questions you have.