20 years of the Spirit of Belron challenge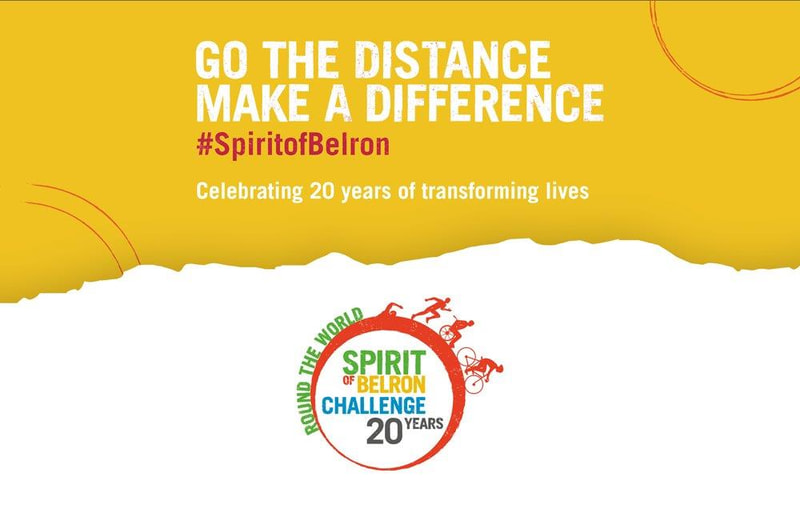 20 years of the Spirit of Belron challenge
Imagine travelling around the world, 40,075km as many times as possible.. that is Belron International's goal for the Spirit of Belron challenge. We'd like to invite you and your teams to join us and take part in this year's event together to support our global charity partner, Afrika Tikkun.
Afrika Tikkun was founded 26 years ago with the goal of developing and uplifting young people in under-privileged communities in South Africa. With fundraising from the likes of the Spirit of Belron challenge, Afrika Tikkun has:
Provided aid to 29,200 children aged two to six, and a further 70,012 children in school aged seven to eighteen.
Trained over 10,000 young adults, 4,000 of whom have been placed into work.
Supported over 75,000 families through its social services.
Provided primary healthcare services to more than 480,000 individuals
Served more than 20 million meals
The 2020 Spirit of Belron challenge saw us travel 166,729 kms – that's over four times around the world - but in true Belron style we are aiming to top that in 2021.
2021 marks a special 20 year milestone since the challenge first began. Belron people will gather across the world for our second virtual event, to either walk, wheelchair, run, cycle or swim as far as possible. The event will be held over a five-day period starting on Wednesday 22nd and ending on Sunday 26th September.
When you sign up, you'll be asked to donate a minimum of $5 AUD (that's as much as your daily barista coffee) and the great news is that Belron will match €5 for each person participating in the event. Every donation makes a difference, just $5 will provide data for a week of online learning and $20 will feed a family of four for a month.
Are you ready to go the distance and make a difference? To find out more, Click here.
To register your interest please click here.