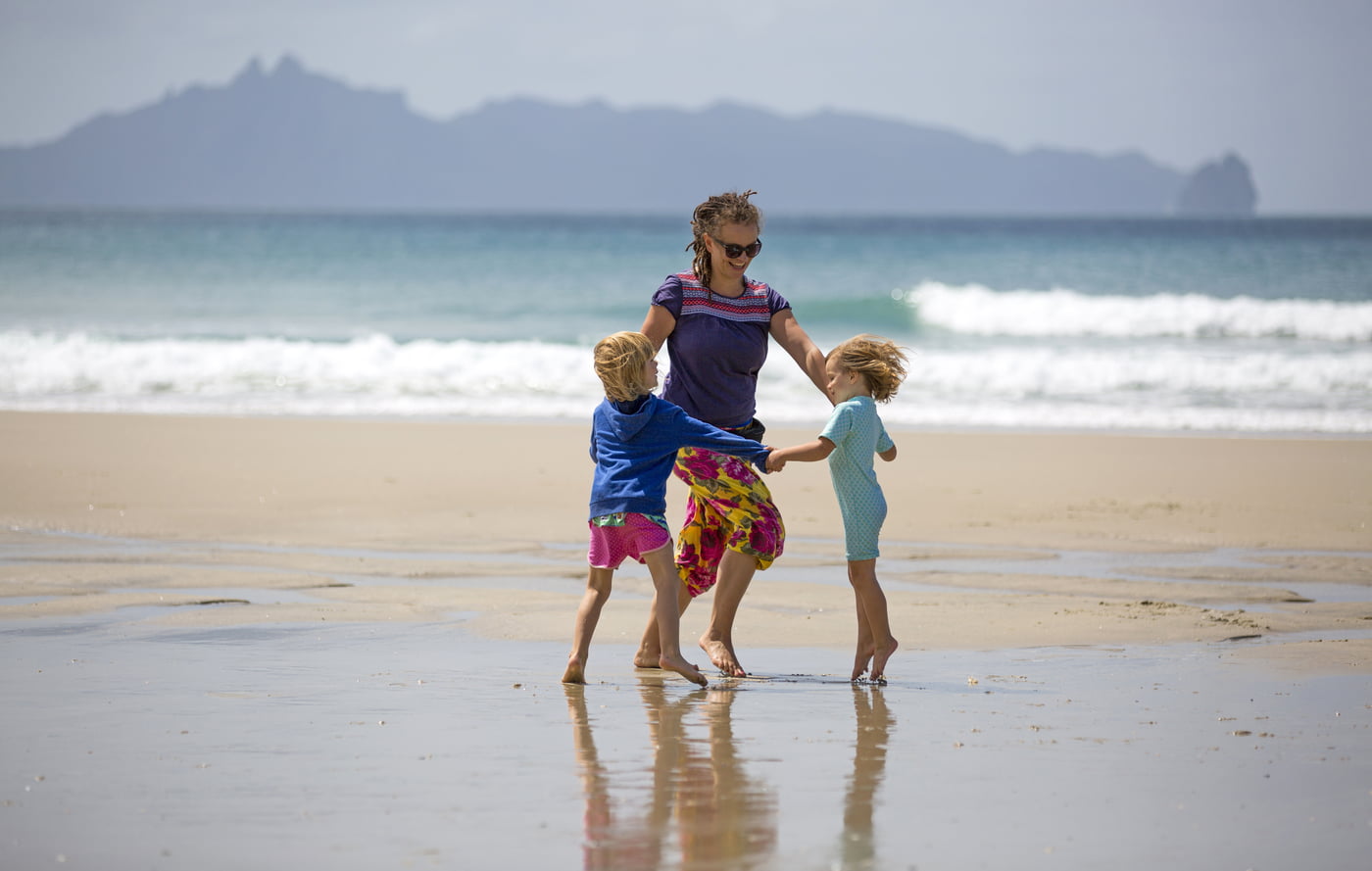 It's not easy finding the perfect gift for your mum. We've done some groundwork to give you our top ten useful gift ideas for Mother's Day – all car-related of course – so you can be the favourite child again.
Each one of these clever gifts is sure to enhance your mum's experience behind the wheel – wherever she's heading. They've all been designed with the journey in mind.

Key finders
One of these little gadgets could be the difference between a happy arrival at your destination, or never leaving the garage. Tracking tags have come a long way since the early whistle-activated versions. The latest models connect via Bluetooth to your Smartphone and run off a small battery. All you need to do is download a free app.
They're all small and easy to attach to keyrings or tie on to handbags, anything really, that tends to get misplaced on a regular basis. When you activate a tracker from your phone, it makes a sound and appears on the app's map. Equally handy, on some trackers such as Tile Mate, is the ability to ring your phone if that gets lost – even if it's on silent mode.
Tracking devices are priced around $40 and are widely available. Some brands to consider are TrackR, Tile and Pixie Points.
Driving experiences
If your mum has spent countless hours over the years driving you around to sports events or to visit friends, this might be the perfect gift—a driving experience she'll really love. These can be pricey so they may be gifts you and your siblings buy together, but it is sure to be a once-in-a-lifetime experience for her.
You can book driving experiences racing Holdens, Fords or rally cars. Depending on your choice these may be in Auckland, Waikato, Manuwatu or Taupo. If Formula One race cars are more her style, driving a single seater racecar at Taupo Motorsport Park may be what's ideal for her. You can even add in Go Pro videos on the day so she can record her experience too. Or if your mum is a real daredevil, you can book her stunt car driving courses at Drive Rush (Auckland) where she can learn all the tricks from the movies.
Dash cams
The real fun with this technology comes from capturing and creating lasting visual reminders of scenic drives and trips away. Dash cams record video data on a removable storage device, card or flash drive, and will automatically overwrite the oldest files once storage fills up. But you can download the footage at any stage to make time-lapse videos of your journey.
The cameras tend to be compact and they also record everything that goes on around your vehicle. This can prove useful after an accident, in case of any disputes. Some models, like the Garmin Dash Cam 55, will also raise an alarm if you veer off the road or into the path of oncoming traffic. Dash cams range in price from $60- $240. Some popular brands include Navman, Garmin and Uniden.
Rent your mum a Tesla, Aston Martin or a Maserati for the day
If your mum has a dream car she always talks about owning one day, a present idea for Mother's Day is to rent her that special car for the day. Perhaps she has had her eye on a Maserati, BMW or Audi over the years. If she's a movie buff maybe it's the Ford Mustang convertible like in Thelma and Louise. If she's into the latest tech and has been following Elon Musk, how about a Tesla rental for the weekend?
Rear vision back-up cameras
These gadgets are a great investment if your mum's car does not have one built in. Back-up cameras and sensors will not only give her peace of mind when reversing but also help to improve safety.
A rear camera mounts onto the exterior of your vehicle, usually near the back bumper, and switches on automatically when you put the car in reverse. It will show footage from behind the car on a dash or window suction screen. Display guidelines can guide you when parking or manoeuvring your car close to other objects.
Best of all, dash cams are easy to install and some, like the Yada Digital, work wirelessly. They range in price from around $70-$170.
Rechargeable wireless docks
The days of fumbling around for the right plug, and cable, to recharge your phone are long gone. The latest accessories will recharge your iPhone or Android phone wirelessly when you place them on the charging mount or stand.
Some charging devices mount to your dash or windscreen and others clip on to your air vents. There are a range of different brands on the market, including Samsung, Momax, Mophie and Qi. It's a good idea to check that the charger you choose is compatible with your specific phone. Prices range from $45-$120.
Family 4x4 day out
If you'd prefer to give your mum an experience on Mother's Day, an idea is to take the family out on an adventure. Through Polaris4WD Park in Auckland, it costs $60 for an entire day of fun for the family, so you can make the most of the tracks from 9am until 4pm. The track in the Woodhill Forest even has a spot in the middle perfect for a family picnic together when you're needing a break. There's also OffRoadNZ in Rotorua which has a 4WD Bush Safari spread across over 100 acres
Car monitoring technology
Hum is a paid app that monitors your car's health from your phone, or other family members' devices. It will notify you if the car battery is low and activate an automatic emergency call-out in the event of an accident. It also provides navigation assistance and vehicle location tracking. The app will even give your driving a safety score, based on speed, cornering, braking, so you can see how you measure up against friends and family. The cost is around $80 + $10 each month.
In the worst case scenario, there is now a device that detects the location of your car when it has been stolen. The Mongoose Car Tracker's GPS system reports your car's location over mobile networks. It also adds the ability to allow you to disable a stolen car's starter motor! There are running costs associated with the app and the tracker itself costs $289 and requires a SIM card. If you're thinking of getting it check with your car insurer as some insurers offer discounts for cars with immobilisers.
Classy key chains
A novelty gift for mums with an eye for detail. Keychains are a great choice for the budget conscious and will enable your mum to carry around a reminder of you in her handbag. Key chains come in a range of styles and colours and prices vary, but some ideas include the Dream Car Tassel Keychain, Alphabet key rings, Leather monogrammed ones or perhaps even ones with a bit of sparkle.
Essential car kits
Car care kits are a great option for mums that take pride in the appearance of their vehicle. Most kits contain wash and wax soap, a carpet and upholstery cleaner, a sponge, and maybe cut and polish. Other handy products to look for include microfiber drying towels, tyre paint, and car air freshener. You might want to add bug and tar removing spray, a chrome and metal polisher and headline lens restoration kits. Kits are available from most hardware stores and car accessory suppliers, priced from $30-$70. Turtle Wax, ArmorAll, Duragloss, 3M and Meguiar are high quality brands.
*Information collated in April 2019. Services and details may change over time. Smith&Smith® has not independently verified these products or services, the claims or functionality. Smith&Smith® has no affiliation with any of the providers mentioned or linked to.