Quality is a priority alongside safety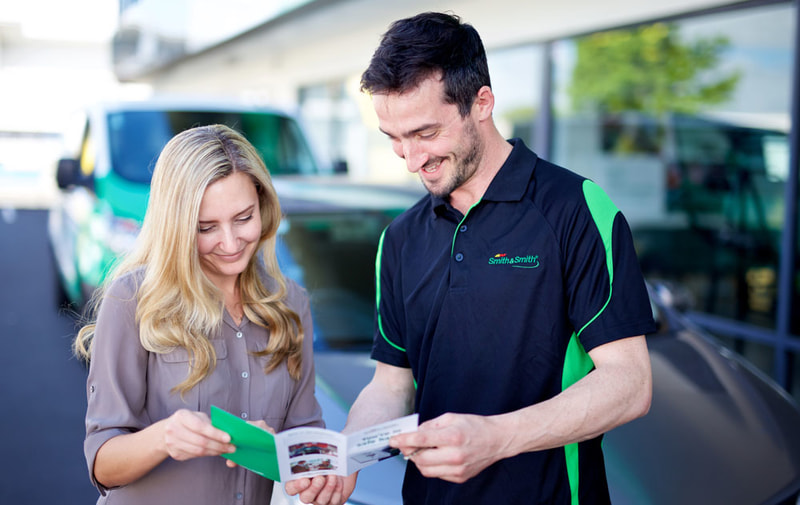 Quality is a priority alongside safety
At Smith&Smith®, it's not just about getting the job done and dusted, we are committed to after service customer care, customer safety and providing top quality workmanship.
The job may be done but if a problem occurs following this, we will do our best to fix the issue and get customers back on the road as quickly as possible.
We've got customers covered with:
Vehicle glass installation: For peace of mind, we offer a nationwide guarantee on all Smith&Smith® glass installation workmanship for the lifetime of their vehicle.
New vehicle glass guarantee: If the vehicle glass installed has a manufacturing defect not detected at the time of installation, we will replace it for free.
Windscreen chip repairs: We love to try and save our customers time and money but sometimes a repair may fail. This is because the glass is under pressure and occasionally it may crack beyond repair through no fault of the technician. Our technicians will always attempt to repair the windscreen chip (provided that it meets the size and location requirements) to save the customer needing a full windscreen replacement. In this rare case where the chip cracks, we will credit the cost of the chip repair from the cost of a new Smith&Smith® windscreen. A small blemish left after a chip repair is normal and is not a faulty repair.
Recalibration guarantee: Recalibrating a camera to the car's safety system is important to ensure the safety system is working as it was intended. We guarantee our work for a year after we have recalibrated a camera, or, until the next recalibration event, whichever occurs first. Recalibration events include windscreen replacements, wheel alignments, change of wheels, tyres or geometry changes, faulty engine control unit or disconnection or partial removal of the camera from its mounting. The vehicle guidebook should provide a full list of recalibration events for your vehicle.If the recalibration is defective, we will carry out another recalibration test for you, free of charge.