Raising Government awareness around Road Safety issues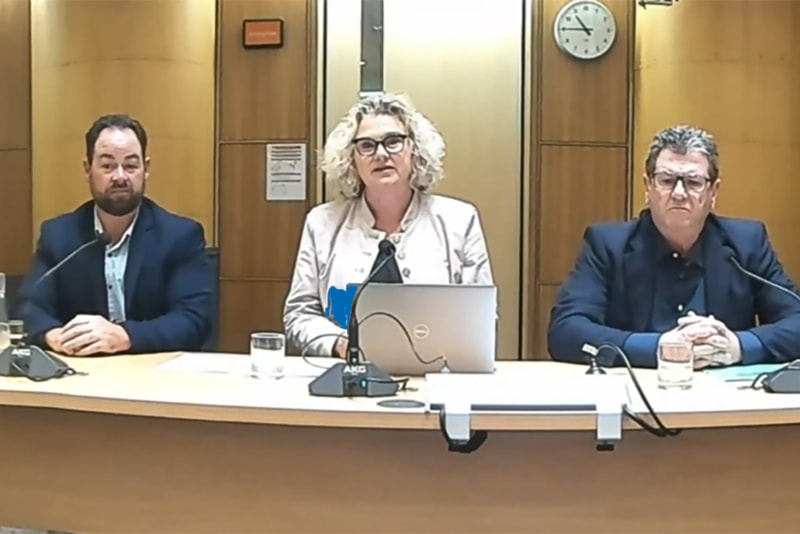 Raising Government awareness around Road Safety issues
Earlier this month our Managing Director Michelle van Gaalen had the opportunity to present as a representative of the Autoglazing Safety Association NZ (AGSA) to the Transport and Infrastructure Select Committee at Parliament on two important issues regarding vehicle safety standards in New Zealand. AGSA came together in late 2020 as an initiative of Smith&Smith® to make a difference. Specifically, to work with industry and regulators on developing standards around the maintenance of technology safety in vehicles. These advanced driver-assistance systems are known as ADAS. AGSA passionately believes that this new technology in vehicles will be a key component in helping to achieve the 'Road to Zero' strategy, both in terms of keeping drivers and passengers safer on the road, but also caring for pedestrians and cyclists.
The AGSA trio of Michelle from Smith&Smith® together with representatives from Novus® and AA Autoglass® briefed the Select Committee about:
Concerns that so many Kiwis are relying on Warrant of Fitness standards that do not check the ADAS technology safety features of their vehicles; and
The need for a stronger legislative framework to protect consumers' choice around who can repair their vehicles and at what cost.
There are many Kiwis, perhaps even some of your own customers, who are unaware that there is no 'Warrant of Fitness' or 'Certificate of Fitness' inspection that includes checking if ADAS systems are working correctly. When a car passes a warrant that it is safe to drive, it is checked for structural safety, but not technological safety. This means many people are relying on the Government's certification that their vehicles are road-safe, yet no checks are done on ADAS systems. This is a situation AGSA believes puts the New Zealand public at risk.
Smith&Smith® formed AGSA with other industry representatives to develop ADAS recalibration standards to ensure Kiwis go back on the road being able to rely on these systems working correctly. Just under 1 in 5 vehicles now have ADAS to help reduce the number and severity of accidents, and this number is expected to grow to nearly 1 in 3 by 2025.One day, almost all the cars on our roads will have ADAS, so it's crucial that drivers and the vehicle repair industry understand how to use and maintain it correctly. The safety implications are simply too significant to ignore.
AGSA also highlighted the legal issue emerging globally around the importance of ensuring that the wider industry has access to vehicle specifications to give consumers choice as to who repairs their vehicles, and to manage repair costs. In many overseas countries, governments have introduced what is known as 'Right to Repair' legislation.
The EU Commission has taken a strong position on regulations to ensure the consumers have access to aftermarket products (that is product that is not provided by the original manufacturer) to enable consumer choice and to keep prices down for consumers. Even with this legislation, car manufacturers are now using cybersecurity risks as a reason to put in secure gateways to limit access, and work is being undertaken to try and remedy this through the legislation.
The opposite example is North America, where this legislation does not exist and where car manufacturers control access to technology systems in their cars, often at costs that are prohibitive. For example, Tesla was charging USD$4k per individual licence and this means that any mechanic, panelbeater or autoglazer would need to buy a license to work on a Tesla vehicle.
This is a complex issue and only the beginning of a process, but AGSA is keen to work with policy makers to ensure that consumers rights in New Zealand are protected. It is important that the legislation ensures that consumer choice and affordability is maintained through:
Timely and proactive publication of information by original equipment manufacturers (e.g. Kia, Toyota, Hyundai, etc.)
Ensuring that independent repairers, whether mechanics, panel beaters or autoglazers, are able to access a vehicle system to be able to repair it when a customer brings it to them
Ensuring access is cost effective, particularly for small businesses, who may have to buy licences for up to 20 makes of vehicles at any one time.