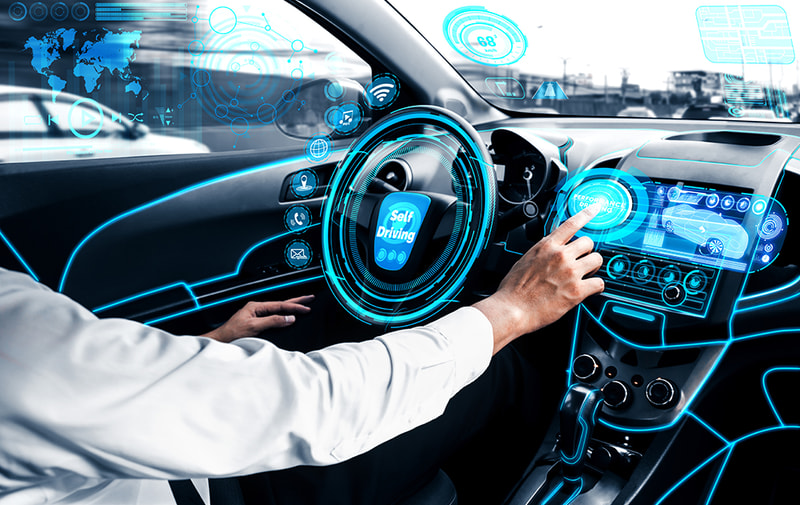 The 2021 Mercedes S-Class self-driving vehicle is due to reach markets around the world later this year. While it's not here yet, we are preparing for the increase in technology and the impact this has on windscreen safety features.
Have you always imagined owning a car that does the driving for you or better yet has a remote control feature like a James Bond vehicle? Well, imagine no more, the 2021 Mercedes S-Class is on the horizon and has been described as a game changer for it's advanced driver assistance systems features.
It offers level three autonomous driving, meaning a driver is necessary however they can go hands off for extended periods but must be ready to take control of the vehicle. To put this in perspective, under level five autonomous driving, the vehicle offers complete automation and is capable of all driving functions under all conditions.
As well as level three autonomous driving, it also includes a function called 'intelligent park pilot', which allows the driver to remotely park from outside the car via a smartphone app. A digital light function is also available and projects warning symbols onto the road via the windscreen for added safety benefits. How awesome is that? This vehicle is expected to launch in Germany later this year and other markets will follow.
These future vehicles showcase the next generation of windscreens with smarter technology and more sophisticated safety features. While this is a game changer for vehicle owners, it is also a game changer for our technicians. "This is a really exciting time for our technicians. We'll be investing in new tools and training across our entire network to ensure vehicle windscreen safety features continue working to the manufacturers intentions to help keep Kiwis safe on our roads." -Warwick Evenson, Head of Commercial at Smith&Smith®.
So, how do we keep up with this pace of change? We're part of the world's leading vehicle glass repair and replacement group, Belron®, which operates in over 35 counties. One of the benefits of this is, that we have our own dedicated research and development division which helps us to be at the forefront of technical change and innovation in smart vehicle glass.
Watch this space for more on future vehicle glass innovations and developments. We hope to see the fascinating 2021 Mercedes S-Class or similar driving into the New Zealand market in the near future.