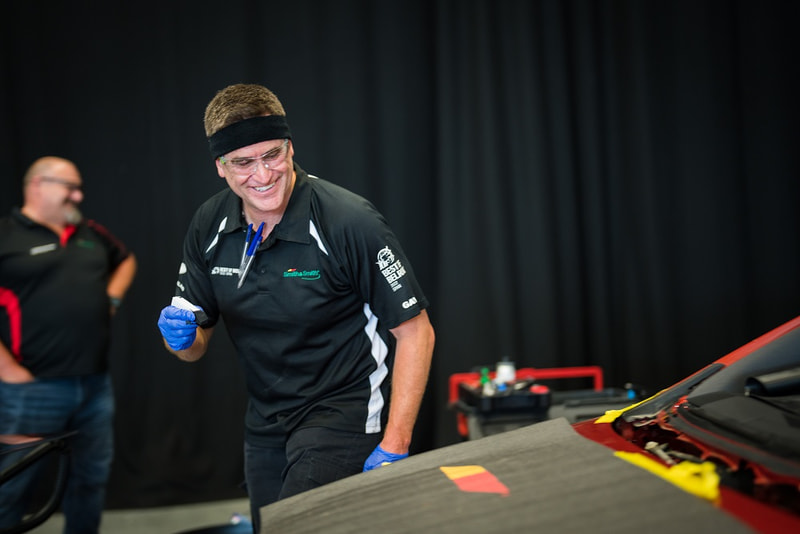 The Best of New Zealand
Our long and eagerly awaited Best of New Zealand competition took place on Wednesday 12th January at the Air Force Museum in Wigram, Christchurch.
Our Top 6 contestants all worked very hard in the lead up to the competition. They arrived excited and eager to get started on the challenges set out but not without a few nerves here and there.
Our contestants made their way through the chip repair, replacement and recalibration and side door challenges with our watchful judges close by assessing them on everything from the quality of their work and compliance with the 40 steps to exceptional customer service.
It was a tense and close competition making it challenging for our judges to choose our national winner. But there could only be one …. Congratulations to Gavin Wairau from our Palmerston North branch who took home the BONZ title for 2022.
Gavin has worked for Smith&Smith® for an astounding 22 years and has competed in the competition multiple times. His determination and commitment have really paid off and we are all behind Gavin supporting him in the lead up to the Best of Belron (BOB) in Barcelona in June 2022.
We spoke to Gavin about how he follows Belron's purpose "making a difference with real care "in his job, "I am very passionate about performing to the best of my ability in all aspects of my work. People often come to us distressed, I repair and replace glass and get personal satisfaction knowing that I can not only help but also put the customer at ease to make a difference for them."
Gavin will soon start a training program with our team of technical trainers to prepare him for BOB where he will be joined by technicians from other Belron countries and will be tested on all aspects of professional expertise, including repair, replacement, recalibration, and customer service.
Check out the highlights video here.