The journey to implementing a sustainable recycling programme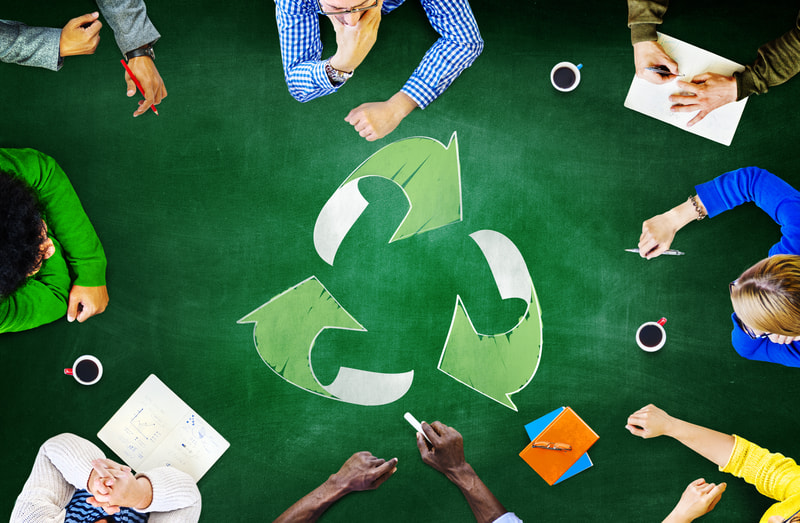 At Smith&Smith® we're on a mission to continuously reduce the amount of waste we send to landfill by implementing a sustainable recycling programme. We interviewed our Supply Chain Leader and head of our recycling programme about his journey to implementing a sustainable recycling programme. Here's what he had to say.
When I joined Smith&Smith® in 2014, one of my goals was to look at how we could reduce the tonnes of broken glass and other recyclable items sent to landfill by implementing a commercially viable recycling programme. That goal turned into a 3-year long journey.
The initial challenge we faced was that there was no existing solution in New Zealand to deal with the 1,000 tonnes of windscreen glass we wanted to recycle. For starters, recycling windscreens is different to recycling building glass or glass food containers. Each windscreen has a layer of plastic that sits between two pieces of glass that make up the screen. This plastic sheet is what stops the windscreen from shattering and falling to pieces in an accident but needs to be removed prior to recycling. Finding a partner who would manage this was key and that's when I met Chris Grant from 5R Solutions. 5R Solutions are recovery specialists for flat glass, providing solutions for recycling and waste services and have become a true partner on our journey to find a viable solution.
The recycling programme started with collecting glass from our main distribution centres and slowly expanded to include more branches and other non-windscreen recyclable materials across the country as we worked through the various proof of concept stages to arrive at the programme we have today. A major challenge we faced was the logistics of transporting tonnes of broken glass around the country. It soon became clear that we needed a purpose-built crate for collecting and transporting the broken glass. It took another 2 years of prototyping and testing with 5R Solutions to come up with a solution that would work for Smith&Smith, 5R Solutions and our freight providers. The result is a folding stillage designed in collaboration with 5R Solutions that is still in use today. The folded stillage is easy to transport when empty and is easy for our teams to assemble on site for filling.
Getting the logistics piece in place was just one piece of the puzzle; getting our teams onboard was the other exciting aspect we needed to ensure we had covered and 5R Solutions were instrumental in helping us with this. They visited each of our corporate branches and worked with our teams one on one to make recycling part of their everyday work life and to empower each location to manage their waste.
Implementing a large-scale programme that provides value to all stakeholders required sustained dedication and determination; by engaging with our partner we found a way to bring our vision to life. Through-out the process we have created a true partnership with 5R Solutions who have been instrumental in getting the process off the ground and making it a success.
In 2017 alone, we recycled over 1,000 tonnes of windscreen glass, over 8 tonnes of mixed recyclables, 100 tonnes of cardboard, nearly 3 tonnes of paper and over 26 tonnes of plastic bags. Our glass is recycled into everything from glass jars, beer and wine bottles, glass wool insulation for buildings, pool filters and even sand used for top turf at AMI Stadium and Eden Park. And we're not done yet, we're working on expanding the programme to include our mobile technicians and our network of authorised dealers.
I'm passionate about making a difference both at home and at work, and sure I do everything I can at home to recycle, but it's in my role at Smith&Smith® that I can make an enormous contribution to saving our environment. I feel I have an obligation to do everything I can and I'm grateful the Smith&Smith management team have supported me throughout the journey to do that. I am incredibly proud of what we have achieved by diverting huge volumes from landfill and making a significant difference to our environment.