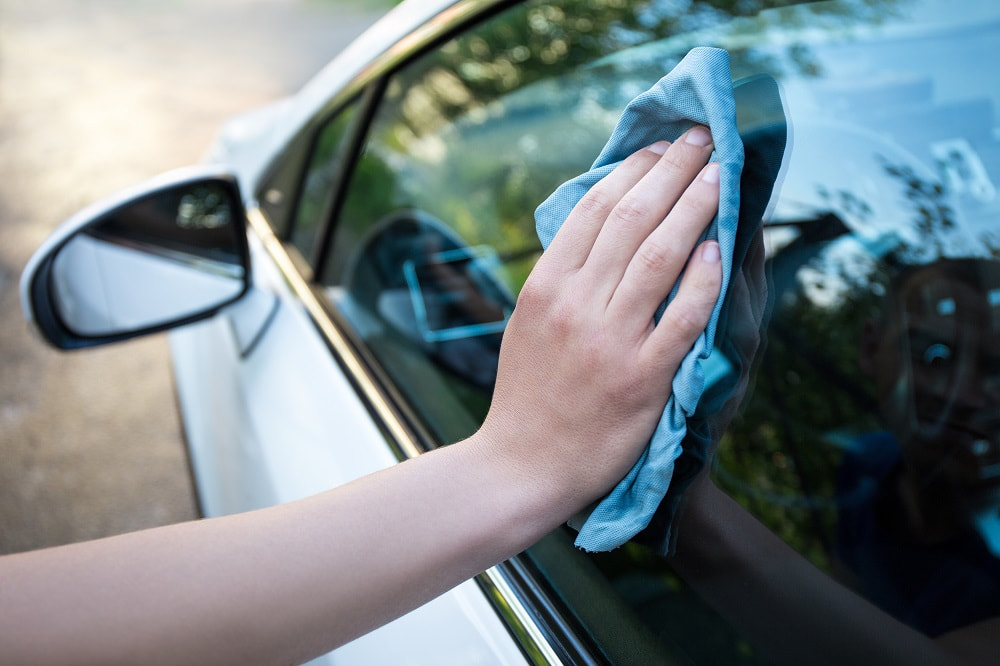 Hi-Sheen® glass cleaner
Hi-Sheen® is an industrial strength cleaning agent developed especially for the glass industry. With a concentrated foaming action formula to combat dirt, grime and smudges. Wipe away the dirt, fingerprints, grease and smudges and say hello to a clear view.
One key benefit is that Hi-Sheen® is streak free but what's more is it's not just limited to your vehicle glass. It's a multi purpose product that you can use at home on your windows, mirrors, appliance surfaces and more. How's that for convenience!
Hi-Sheen® glass cleaner is now available for purchase at your local Smith&Smith® branch.
Next time you're getting your windscreen repaired or replaced, just ask one of our technicians about Hi-Sheen®.
Click here to download the safety data sheet.
Why choose Smith&Smith®
We recycle more glass than any other repairer. Our workmanship on glass installations is guaranteed for the lifetime of your vehicle and we have over 7,000 customer reviews so you know you can trust us.
Find out more